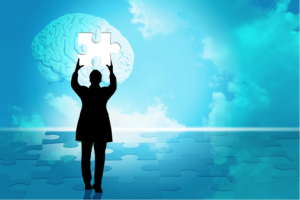 Have you ever felt like you don't belong or that you're not good enough? These are schemas that you have developed throughout your life that traditional therapy may not target as effectively as schema therapy.
What is Schema Therapy?
Dr. Jeff Young developed Schema-Focused Cognitive Therapy in an effort to help patients understand why they act and feel like they do. This therapy is integral in identifying negative thoughts and behaviors, which often stem from childhood, and creating positive, new thoughts and behaviors.
Schema therapy is an integrative approach that combines cognitive behavioral, experiential, interpersonal, and psychoanalytic therapies into a unified model. It focuses on helping patients change maladaptive behavior when other methods have proved unsuccessful.
As an interactive and goal-oriented therapy, there are three stages:
Assessment
Experiential
Behavioral
During assessment, specific schemas are identified that are interrupting your life. Once those schemas have been identified, your schema therapist and you will work to understand and recognize how those schemas affect your every day life. Lastly, during the behavioral phase, you and your therapist will determine ways in which you can achieve your goals.
Benefits of Schema Therapy
Because schema therapy targets specific thoughts and behaviors, it helps you to fully understand why you think and feel certain ways, and provides solutions to change those negative thoughts and feelings. Simply knowing your schemas and how they affect your daily life is a benefit in itself. From there, you recognize when a schema is in play and change your thoughts and/or behavior in a positive way.
Other benefits of schema therapy include a higher rate of recovery, greater declines in depression, and a greater increase in general and social functioning.
Do you have questions about Schema Therapy? I'd love to hear your questions or please contact my office for more information.
To Your Mental Health,
Scott Shapiro, MD, FAPA